Contact form - Address and phone numbers
To request information fill out the form below.
You will receive a reply soon.
EL.IND.CO. di Aliprandi Monica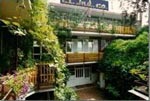 Via Pergolesi,30
20851 Lissone
Monza e Brianza - italy
Telefono : +39 039.2457587
Fax : +39 039.461056
E-mail : commerciale@elindco.it (sales office)
E-mail : tecnico@elindco.it (technical office)
P.IVA : 06784700962
Cod.Fisc. LPRMNC65C45D286E
Informative law 675/96 ( privacy protection)
The information you provide will be used only to respond to your requests or to send you information. It will not be divulged in any way nor used for any other purpose. Should you wish to contact us to update or deletion of such data.